Venues rental
During life of Sternalia we have had the opportunity to see different buildings, which by their characteristics, are emblems of architecture and containers of culture and history. Today we work with 8 unique buildings in the city of Barcelona, ​​each tells us a different life.

For more information about venues, contact: cesarblasco@sternalia.com

Below we detail a brochures in PDF format of the characteristics of each space.
Fabra Observatory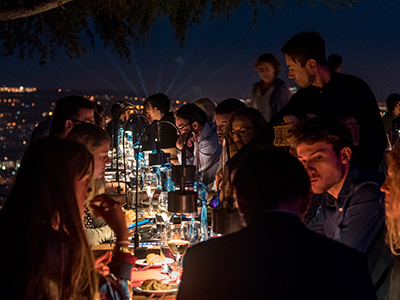 Fabra Observatory is located at the Tibidabo's mountain, is a unique and emblematic space of the city where, from its beginnings, it works in three areas: Astronomy, Meteorology and Seismology.
Brochure of Fabra Observatory (PFD)
Requesens Palace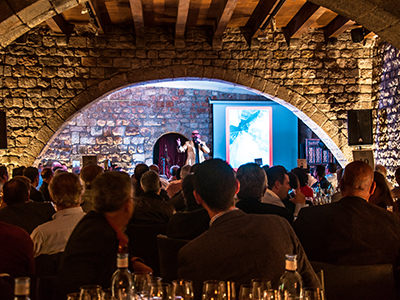 The Requesens Palace of Barcelona is a monument listed as a National Cultural Interest (BICN). Located very close to the church of San Justo, in the Gothic Quarter, it was the largest residential building that existed in the city in the medieval period. It belonged to the Requesens family, one of the most important of the Catalan nobility.
Brochure Requesens Palace (PDF)
Royal Academy of Medicine of Catalonia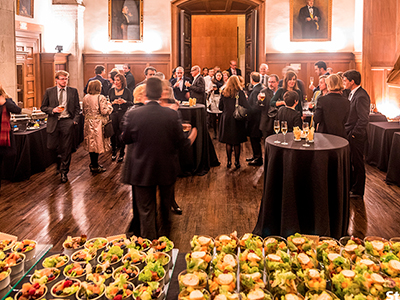 The Royal Academy of Medicine of Catalonia, is located in one of the most important neoclassical buildings of Barcelona. It highlights the dramatic anatomical amphitheater built by Ventura Rodríguez and that destinaba to the formation of Surgeons. The history of this building is related to medicine con nombres como Pere Virgili, Antoni Gimbernat and Santiago Ramón y Cajal.
Brochure of the Royal Academy of Medicine of Catalonia (PDF)
Royal Academy of Science and Arts of Barcelona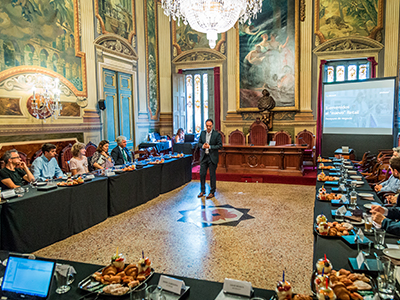 With more than 250 years of interaction with society, the Academy of Sciences and Arts is considered one of the most traditional academies in Europe. It was chosen by Albert Einstein in 1923 to offer the fourth talk on the philosophical aspects of relativity and, among other things, for many years the academy was in charge of carrying the time service of Barcelona. It has one of the best care and updated astronomical watches until 2029.
Brochure of the Royal Academy of Science and arts of Barcelona (PDF)
Balmesiana's Palace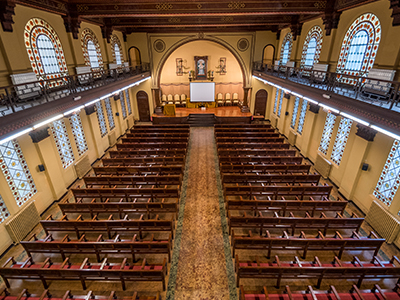 The Balmesiana's Palace, located to the city center of Barcelona, stands in an admirable Building of 1923 of modern construction but at the same time majestic medieval aspect, formed by institutions dedicated to the promotion of piety and the ecclesiastical liturgy.
The imposing entrance courtyard connects with the Chapel, that is a masterpiece done by the architect Rubió I Bellver, where we can find artworks created by the iconic modernist artist Josep Llimona. Come and discover the history and heritage of this institution.
OLD HOUSE OF CONVALESCENCE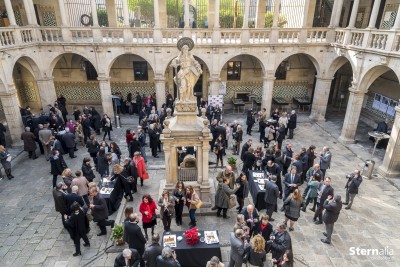 The House of Convalescence of the old Hospital of the Holy Cross is one of the last Renaissance buildings that were made in Barcelona just before the irruption of the baroque. It was built at the end of the 17th century attached to the wall of the hospital, so that the patients could finish their recovery.
Brochure of the Old House of Convalescence (PDF)
Catalonia's Excursion Center (CEC)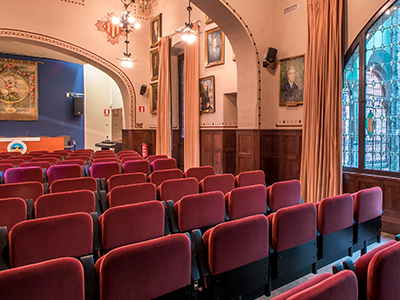 CEC was founded in 1876 following the steps of the Catalan Renaissance and was born as a scientific-sport entity that have seven mountain refuges and carries out a wide variety of activities. At its headquarters, that are located in the Roman Temple of Augustus, we will have a privileged view of it and we can find one of the most important mountain documentary collections in all Europe.
Brochure of CEC (PDF)
ROYAL ACADEMY OF PHARMACY OF CATALONIA (RAFC)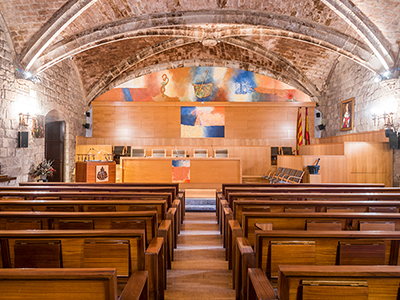 The Royal Academy of Pharmacy of Catalonia is located in the dependencies of the old Hospital de la Santa Creu in Barcelona, which, to a large extent, coincide with the space where the hospital's pharmacy was located.
Brochure of RACF (PDF)
Barcelona's Science Park (PCB)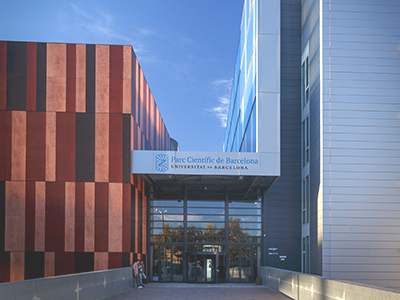 The PCB is a privileged place for research, technology and innovation that allows the symbiosis of public and private entities using high-quality facilities. Created by the University of Barcelona in 1997 as the first Science Par in the country, nowadays it is an international benchmark in the promotion of innovation. Come to the PCB and you will be able to feel how far research and technology can go..
Brochure of PCB (PDF)